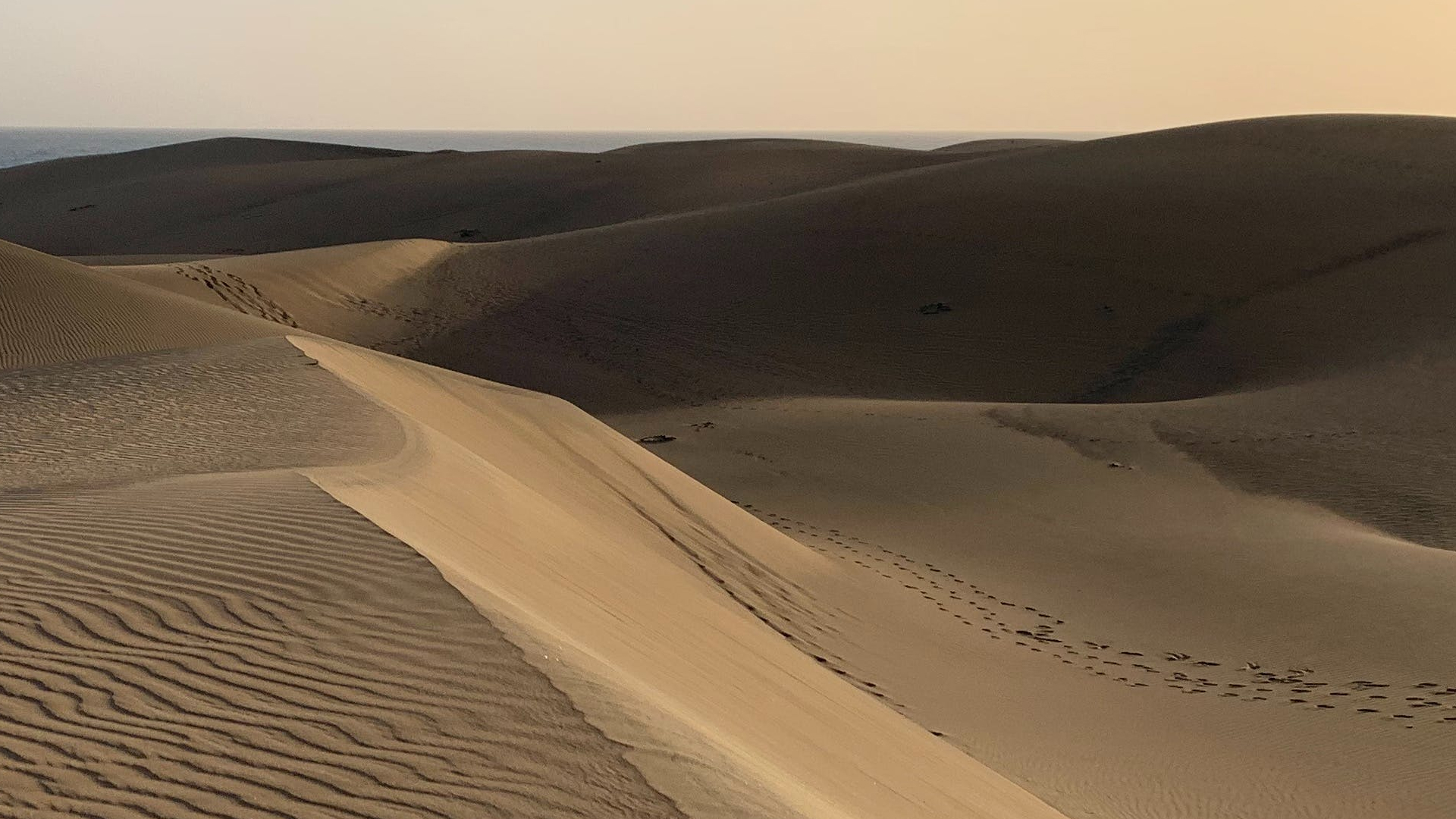 People
Feeld Interviews: Molly Strohl
October 30th, 2023
Continuing our new interview series, Molly Strohl tells us about the Oregon dunes, memorable dates in Vegas, and, of course, her nightstand.
Questions of desire and pleasure are everywhere around us, and they are most exciting when we explore them with openness and imagination. In our new interview series, One Night Stands, we put a few playful questions to creatives who we believe are interrogating these questions in the boldest ways—whether through writing, film, art, or other mediums.
Introducing Molly Strohl, a photographer obsessed with motion and bringing still images to life, based in Portland, OR. She works across portraiture, still lives, and moving image, creating "snippets of surreality" that reveal the escapist and sensual dimensions of fleeting moments. 
My love language is
Acts of Service. Make me food, and I am smitten.
Pure pleasure for me is
The light right after a rainstorm as the sun breaks through and a rainbow creeps across the sky. It is ecstasy to behold.
I feel good when I'm wearing 
The easiest, breeziest sundress and little else, since it's 90 degrees outside these days. Nothing beats the feeling of airy linen beating around your body in the summer breeze.
I feel most connected to myself when
I'm creating self portraits. It forces you to examine yourself and play around in ways you really don't get to when moving through the world normally. 
My most niche kink is
Sharing food. I think there's something to be said about it being kind of kinky! It takes trust and it's super sexy to be all, "No, you take the last bite." Ooof. Don't mind if I do!
One thing I've learned about desire is
Most of the time, it's super fleeting. Find someone who can keep life spicy and reignite that desire flame for you over and over again. It's like the difference between a single-use match and using flint with steel.
I've always wanted to
Live in a different country. I think, especially as an artist, it's important to experience other cultures, gain new perspectives, and meet people to hear what it is that makes life worth living for them. America feels particularly chaotic these days, so maybe that's why living outside of it is at the top of my mind, but I'd truly love any opportunity to immerse myself in a place that actually values people over profits.
My best date was
Hands down, the first date with my husband. We drove seventeen hours from Portland to Las Vegas, almost ran out of gas in the desert (took a wrong turn, oops!), and when we arrived, we realized all we could actually afford to do was drink cheap beer in the hotel (which was the annex at Circus Circus…if you know, you know). Even though we're both photographers we have very few photos from the trip – but we don't even care because everything was bliss, and we were too busy being obsessed with each other.
My most memorable one-night stand (sexual or platonic) was
With this girl I had a couple of classes with in college. I knew she liked the Americana musician Shakey Graves as much as I did. He happened to be playing a show a few hours away. I asked her if she'd wanna make the drive with me and go together so I wouldn't have to drive alone at night. It was a super fun show, and we got to see him perform in this really divey venue right up close! We didn't realize he was just the opener for some folk band that neither of us were interested in, so we dipped after his thirty-minute set. Unfortunately we just had nothing in common otherwise, so we never grew a friendship from it.
On my nightstand, you'll always find 
Nothing besides my phone – but under it, you'll definitely find a cat toy or a sock that our cat will bring to me at exactly 6am every morning while singing her "feed me song". She's more reliable and effective than any alarm clock I've ever set.
I always gather inspiration from
All over the place. Sometimes it's something someone says in a conversation that gets me thinking about a concept. Other times it's going for a walk in nature and observing how things move and interact. Even Instagram, if I'm being honest, has been a major resource for finding new artists to explore and glean inspiration from.
My ideal/fantasy relationship is  
My marriage with my husband. I love how we're always able to talk and really listen to how each other is feeling. I guess if I had to add a fantasy element to that, it'd be super dope if we had wings and could fly around together! How cute would that be?!
I'm currently listening to/watching/reading 
Mars Argo; How To with John Wilson; old journal entries, because young me would be very proud of herself if she saw me now.
My style/life icon is
Iris Apfel always reminding me to embrace color and texture, and to have fun with life!
You can usually find me
Holed up in my studio, pushing pixels on my computer while listening to trashy podcasts.
Recently I've discovered
The market next door to my studio has the best hummus that I have ever had the pleasure of enjoying. Shout-out Sheridan's!
I wish more people knew
How to be kinder to themselves. I've watched a lot of people – creatives, specifically – fall into their respective holes of imposter syndrome. It affects their self-worth and confidence, and holds them back from so many opportunities. Speaking as someone who has definitely fallen victim to this cycle, it's really difficult to pull yourself out when you're in it. I think the first step is to start being kinder to yourself. Stop comparing. Start celebrating your differences. When I catch anyone talking shit about themselves I always tell them, "Don't talk about my friend like that!"
I love sharing 
Photos! Probably a "no-duh", but being a photographer brings me so much joy when I get to share my work with others who appreciate it. A very close second would be food, though. I love cooking for people, and I can't wait to move out of our teeny tiny apartment into a place where I can host all the brunches and dinners my heart craves.
The thing I couldn't do without
I'm gonna be a cheeseball and say my husband <3 He is my biggest supporter and personal cheerleader, and I wouldn't have half the confidence I do now if it weren't for him.
I currently can't get enough of
Honestly, that hummus I mentioned earlier…I go through an embarrassing amount of it on the weekly. Like, what are they doing to it that makes it seriously so good???
The work of art that changed everything for me is
The book "Story Teller" by Tim Walker was massively inspiring to me when I first picked up a camera. So many people were pointing me in the direction of becoming a wedding photographer (no shade, it's just not me), but Tim's work opened a Pandora's box in my mind that made me realize there is so much more you can do with the medium.
The best advice I've ever received is
"If it doesn't make you pee your pants a little, you aren't thinking big enough" – Oprah (told me to me by a friend/mentor).
The last thing I loved was
Getting to see the Oregon Dunes for the first time. Such a magical place. You think you've seen sand before – and then you go there and it's just a completely different planet.
I'm most looking forward to
Having time to work on some personal projects I've been brewing up for the last couple of years. So many ideas and no clue where to start, but I'm stoked about all of them.
I'm most turned on by
Barry White's bass-baritone voice.