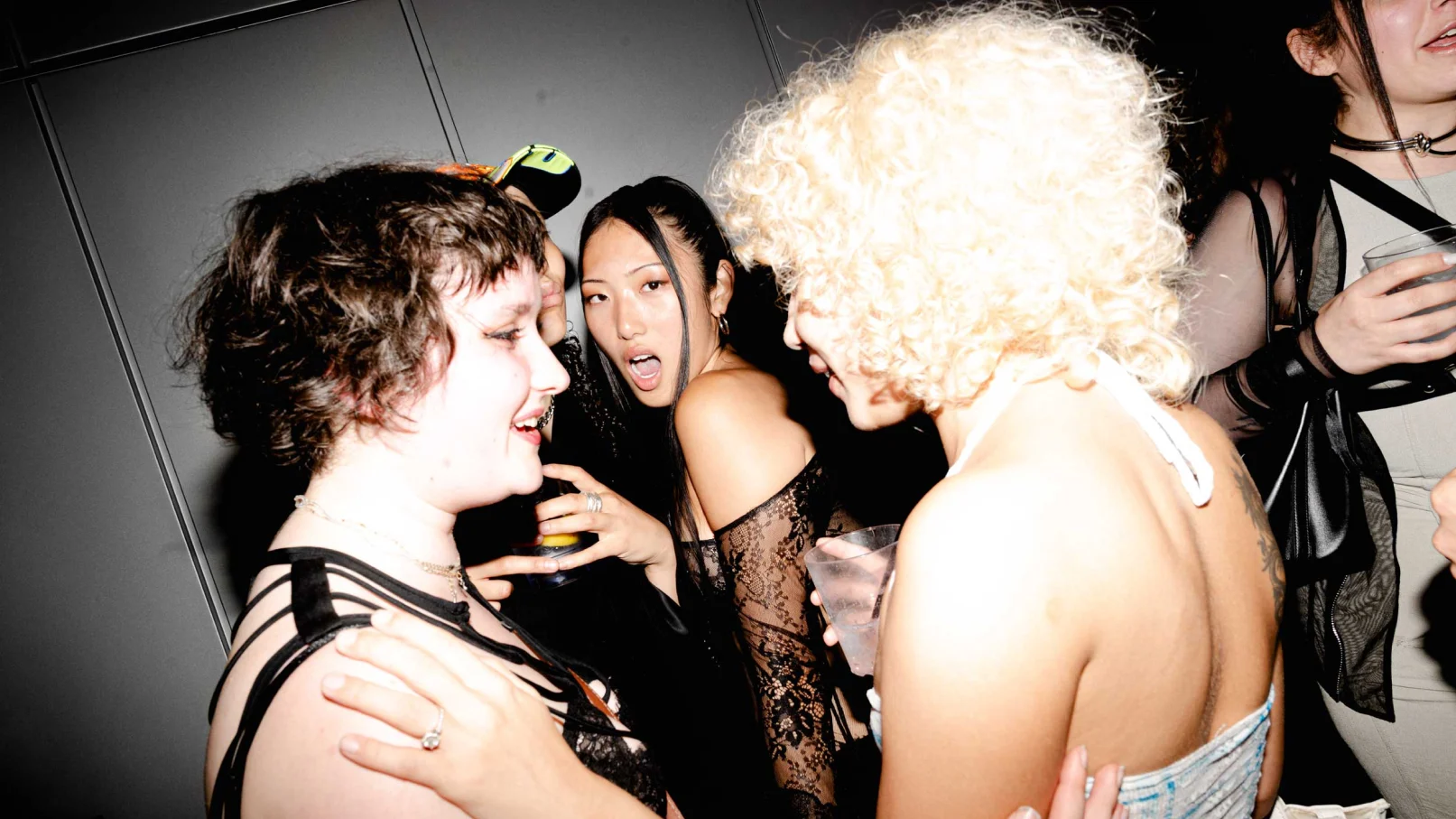 Experiences - In Person
Feeld Social at ARTSPACE
November 14th, 2023
8:00pm EST
ARTSPACE, The Public Hotel, New York
Come celebrate transformation—in all forms—at a special Feeld Social.
If you love Feeld, you'll love us IRL at Feeld Social. Get curious and connect with like-minded humans in a safe and inclusive space.
Enjoy free drinks on us
But what about the pregame? We got you. Join the Feeld Social NYC group chat and say hi to our Ambassadors and other local Feeld humans.
Not on Feeld yet? New users enjoy 1 month of free Majestic.
Now's the perfect time to join Feeld. If you've never created an account, download the app here. As an added bonus, you'll get 30 days of Majestic Membership for free. Enjoy premium features like unlimited likes, incognito mode and 1 free Ping a day.
Things to note
Please aim to arrive early. Feeld Socials draw quite a crowd and entrance is first come, first served.
If there's a line once you arrive, please join and wait patiently. If you have mobility requirements, please email

[email protected]

, and we'll be happy to assist.
This event will have music, loud conversations and crowds. It may be overstimulating for those with sensory considerations.
This is a social gathering for the Feeld community — not a play or kink party.
This event is 21+.
Venue: Public Hotel, ARTSPACE
The Public Hotel's ARTSPACE is a bi-level, multimedia nightlife and performance space. Progressive and avant-garde, ARTSPACE is located on the lower level of the hotel and features exceptional lighting capabilities, a state of the art sound system, and visual effects that create a truly elevated experience.
Co-Host: BOUND NYC
Led by founder Katie Rex, BOUND NYC is a boutique label, radio, lifestyle platform, ands resident at Basement New York. Since their inception in December 2016, Bound's mission has been to occupy spaces and generate unique experiences celebrating queerness that are "freer" from the discordant gaze of society. They are also the creators & maintainers of the Global Fetishwear Guide.
Master of Ceremonies: Venus Cuffs
Venus Cuffs is an award-winning Nightlife Producer who combines her expertise from the worlds of business, finance, and pleasure to create unforgettable, adults-only experiences. She is known to fill the hottest high-profile nightclubs with lively dance parties that encourage exploration and immersive experiences for all comfort levels. A charismatic master of ceremonies, Venus Cuffs creates space for attendees to get in touch with their innermost pleasure-seeking selves in ways that advocate safety and freedom.
DJ: BEARCAT
BEARCAT is an experimental club DJ, sound designer, and producer.