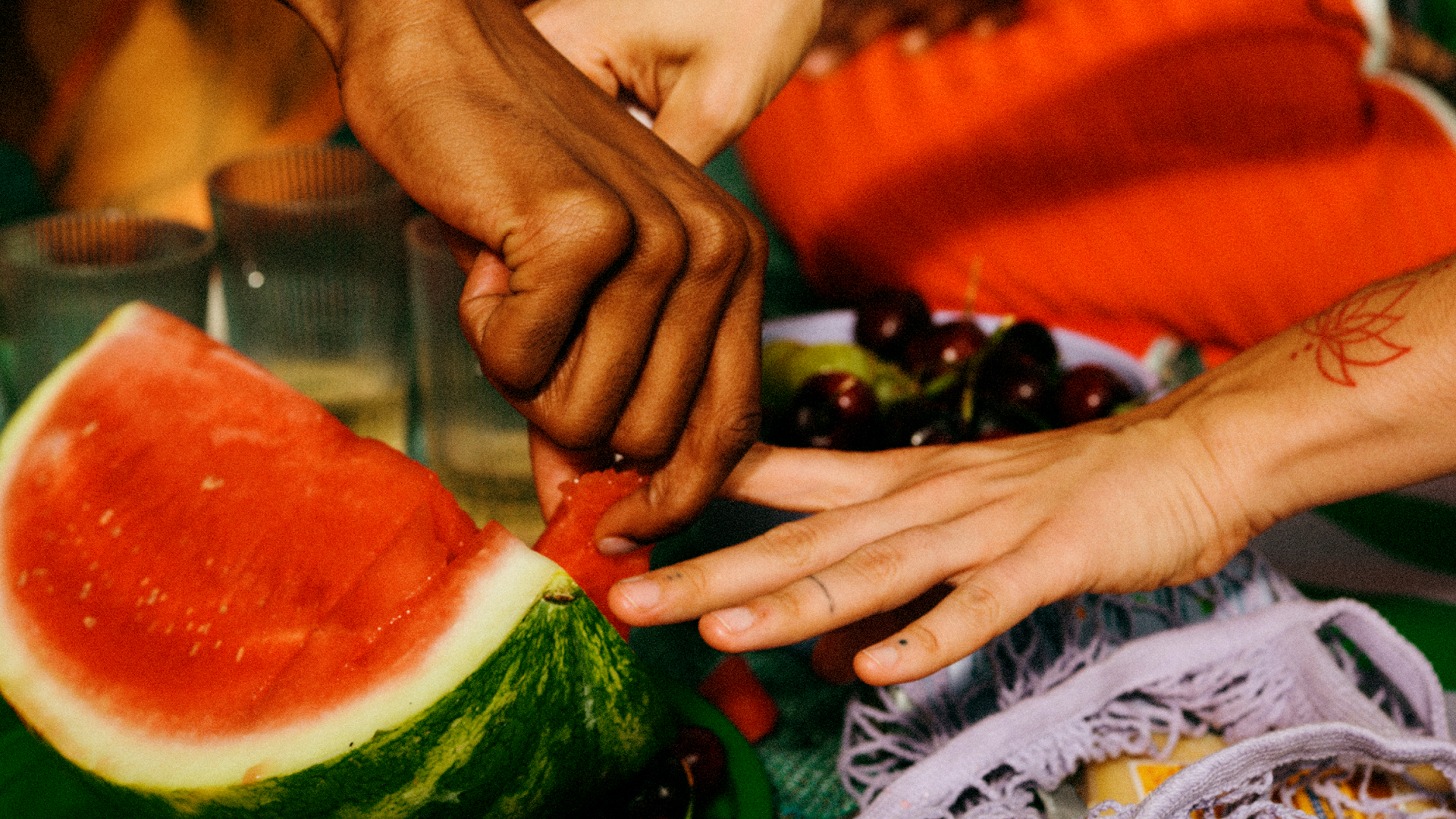 Playbook
What are Cores?
December 14th, 2022
Mix it up with a virtual change in location and make Connections all over the world.
What if you weren't limited by physical location when it came to dating, and could instead travel wherever you liked from the comfort of your sofa or bed? Feeld Cores are designed for this exact purpose; virtual locations where you can see other humans within a specific Core. Some of our Cores are based on the locations globally that have the highest number of humans using Feeld – from London, to New York, Berlin, São Paulo, Melbourne and beyond. But we also have some exciting Cores based on desires and inclusivity rather than location. Whatever you're seeking to explore, here's how they work.
Setting your Core
It's simple – choose to search for humans within a certain radius around your immediate area, or you can pick a Core if you feel like exploring further afield (sometimes much further.) By doing this you will be visible to the humans in this Core, and vice versa.
One subtle distinction is that even if you are located in a specific city, by setting your location to that city's Core rather than setting it to a certain radius of distance, you will be visible to other humans exploring from other locations. If you're open to chatting with others outside of your vicinity (or who might be planning a visit – more on this shortly), it can be an intriguing option. In fact, our data shows that humans who do set their location as a Core tend to make more Connections than those searching within a certain radius.
Setting up advance dates
Planning a trip soon and hoping to date some exciting humans while you're there? Cores allows you to get Connecting and chatting beforehand, so you can hit the ground running. This is a particularly good option if you're traveling alone and seeking local friends and lovers for your trip. You might even discover some great recommendations for bars, exhibitions, and hotspots.
Staying at home
If you'd prefer to keep things online, Virtual Cores are a way to Connect and chat with others in the digital realm. Perhaps you're new to the world of Feeld and would prefer to dip in slowly with some cute and hot chats. Perhaps words are the things that excite you most generally, and swapping eloquent, detailed fantasies is a means to an end in itself. Perhaps it's difficult for you to go on dates IRL, and meeting other like-minded people online is the best and most satisfying way for you to connect.
Our Virtual Cores serve all these needs in different ways. The Staying at Home Core was launched in the pandemic as a response to the human desire to remain connected in a world where we couldn't do so physically. Our Virtual Threeway Core connects humans who are open to exploring threesomes, but aren't ready, able to, or interested in having a physical one (or at least not yet). And the Fantasy Bunker Core is for those more committed to the aubergine emoji when it comes to sexting; a place to indulge in some mutual scenario-sharing, whatever shape that might take.