Playbook
Everything is changing. So are we.
November 17th, 2023
Introducing a new era of Feeld, co-created with you.
In the summer of 2023, we gathered a group of Feeld members to join us for two days. At the start, the only thing they had in common was Feeld; by the end what they had in common was their connection. This is the result.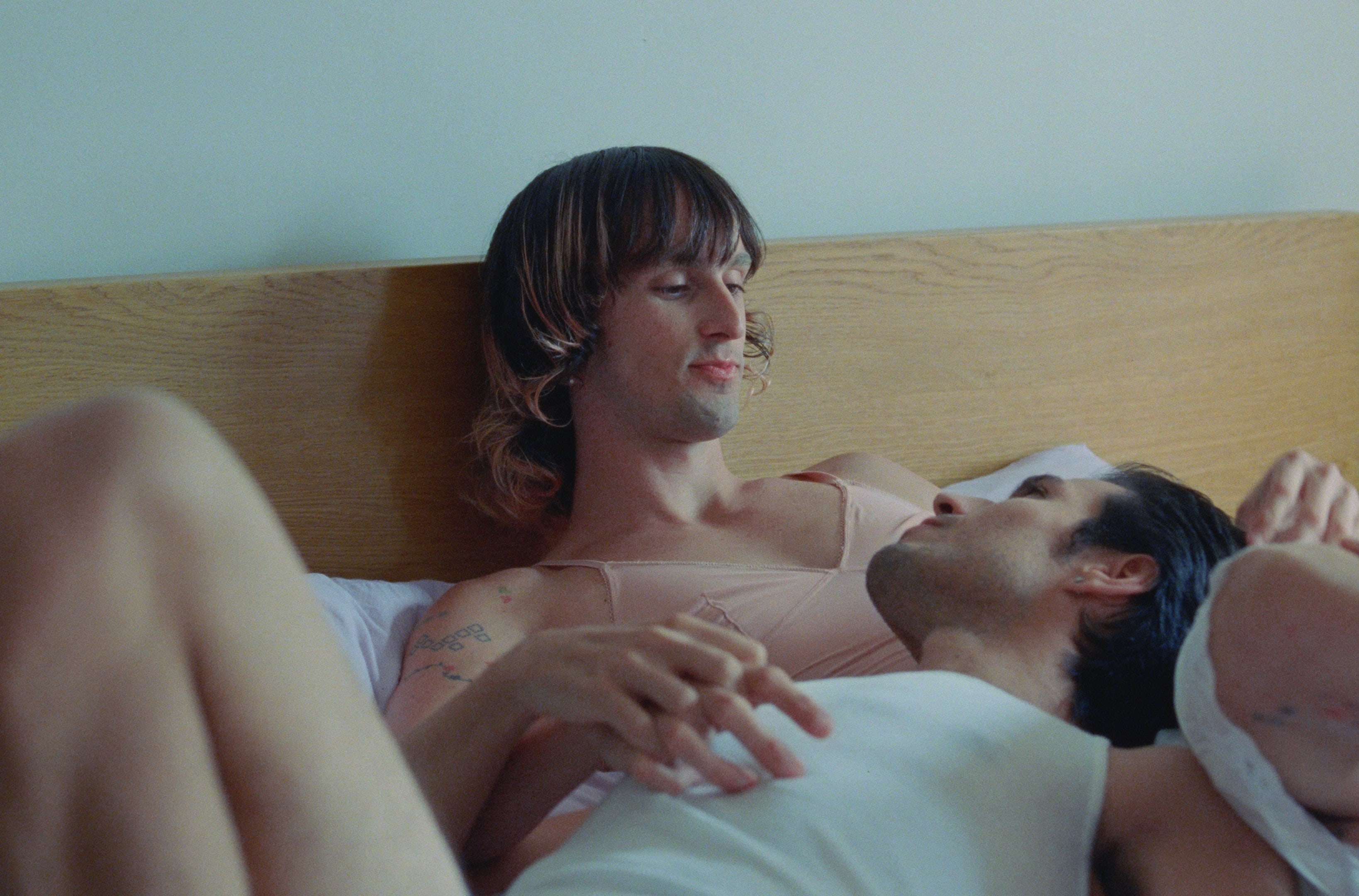 Inspired by Feeld members
In search of others, find yourself.
Inspired by Feeld members' shared experiences, our film depicts real moments of connection defined by intimacy, joy, and curiosity. Featuring Lluca, Carina, Clark, Carmen, Daria, Ricky, May, Bryan, Ariella, Sekani, and Kana, and with still photography by Feeld member Molly Matalon, the film was directed by Harry Bowley and shot on 35mm to capture the vivid texture of these moments. The end result embodies the feeling that underpins all Feeld experiences: the personal transformation that we undergo through connecting with others. 
This is the Feeld effect: the experience of finding yourself changed and changing through vivid encounters with others. As cultural scripts around gender, sexuality, and relationships are evolving, so are we. Unlike every other dating app, Feeld is focused on the individual, not the relationship; on the experiences that make us feel most intimately connected to our minds, bodies, and relationships. As our CEO Ana Kirova recalls in her most recent Note, she knew very early on that Feeld was not a traditional app for connecting people in a traditional way. "People—myself included—were finding something profound on Feeld," she writes, "whether it was about who they wanted or who they wanted to be."
To support this vision and to honor the experience of being on Feeld, we have introduced a transformation. We are proud to introduce a new era of Feeld that embodies the curiosities that bind us together: fluid identity, open self-exploration, meaningful connections, and continuous growth.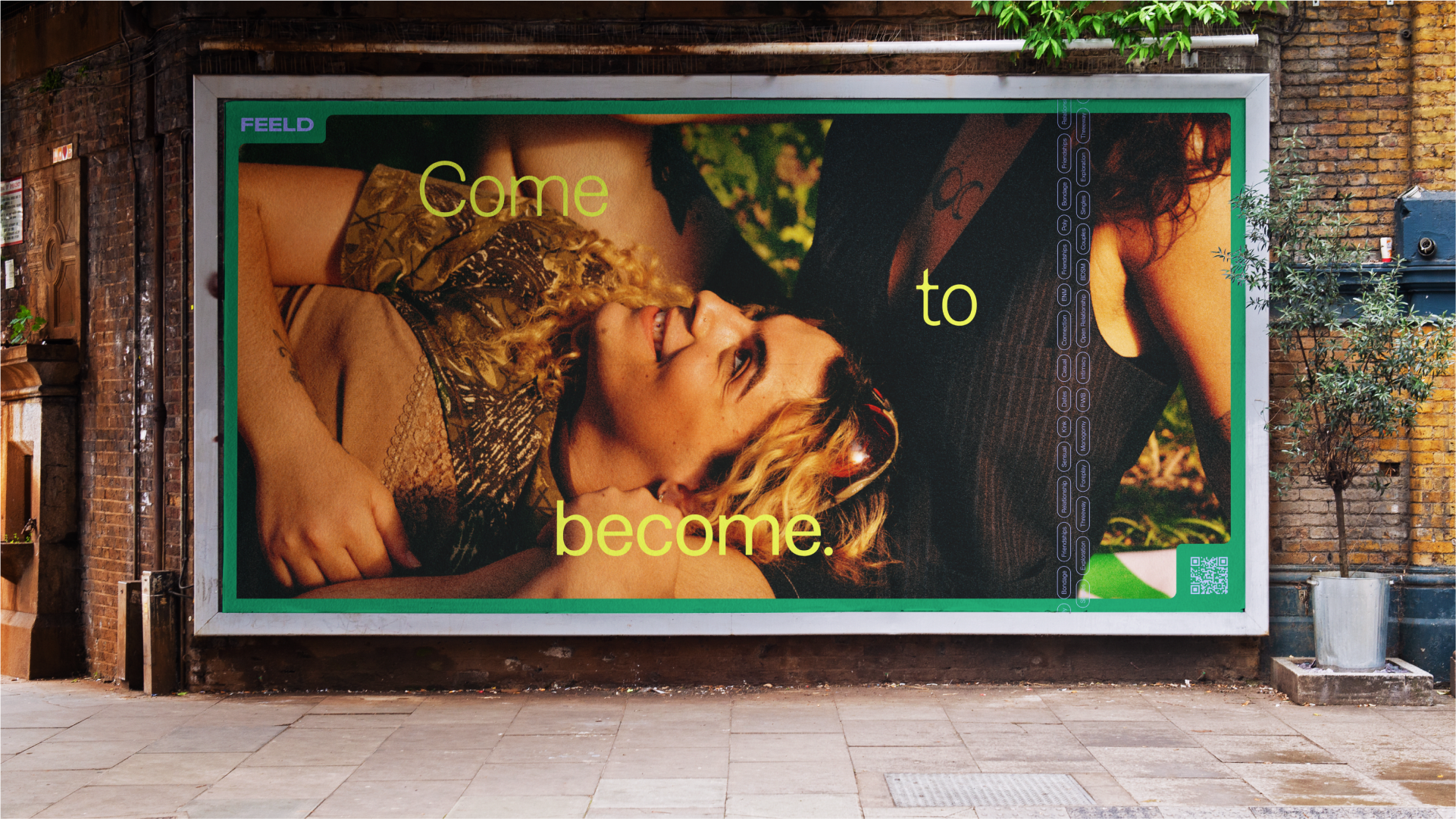 Our new identity comes to life through the Feeld community; brand photography and art direction is grounded in reality and features members in front of and behind the camera. Our custom typeface is also collaboratively created by a Feeld community member, Charlotte Rohde, and symbolizes the fluidity and tactility of the community through a unique fusion of organic and geometric forms. 
As part of our new visual language, we also developed "Aura": an image making tool borrowing from the language of heat maps and aura photography, where an image's unseen energy is interpreted through color. Our Auras transform moments of human movement and touch into gradient color fields, which are completely abstracted and yet subconsciously legible to the human eye, triggering curiosity and allowing us to represent taboo subjects through abstraction.
Bringing it all together, we created a new motion language inspired by tactility, warmth, and the human body, with animation modes based on discovery, aliveness, and connection, and a new warm and rich color palette designed to express and foreground the vibrancy of human connection and inner experience.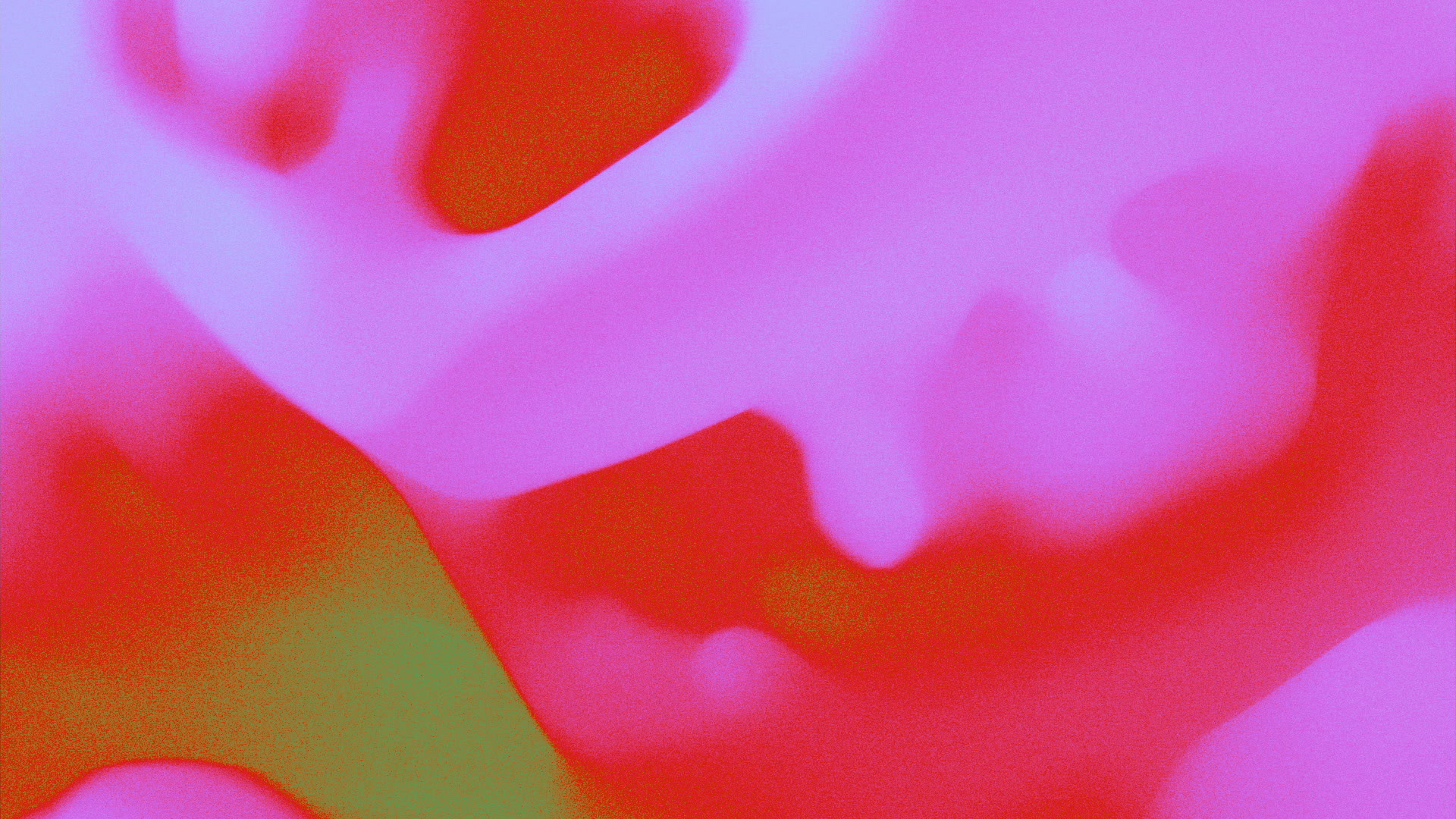 The world has changed, so have we.
Co-created with Feeld members.
Starting today, this is where you'll find Feeld's digital magazine: our publication dedicated to exploring the inner worlds of our members. We want to make this a space for curiosity above all else—to ask questions, listen intently, and offer languages for evocative, sensory, and illuminating experiences. To pitch editorial content and ideas, click here.
Learn more about this new chapter of Feeld, follow us on social media (Instagram, X, Tiktok) and visit us often. We're so glad to be here with you.
It is something we've seen reflected in our community again and again. More than 62% of Feeld members signal a personal transformation within their first year on the app, by evolving their sexuality, interests, and desires, as well as the types of people they're looking to connect with.
App features
Communication
Sex Positivity
Dating