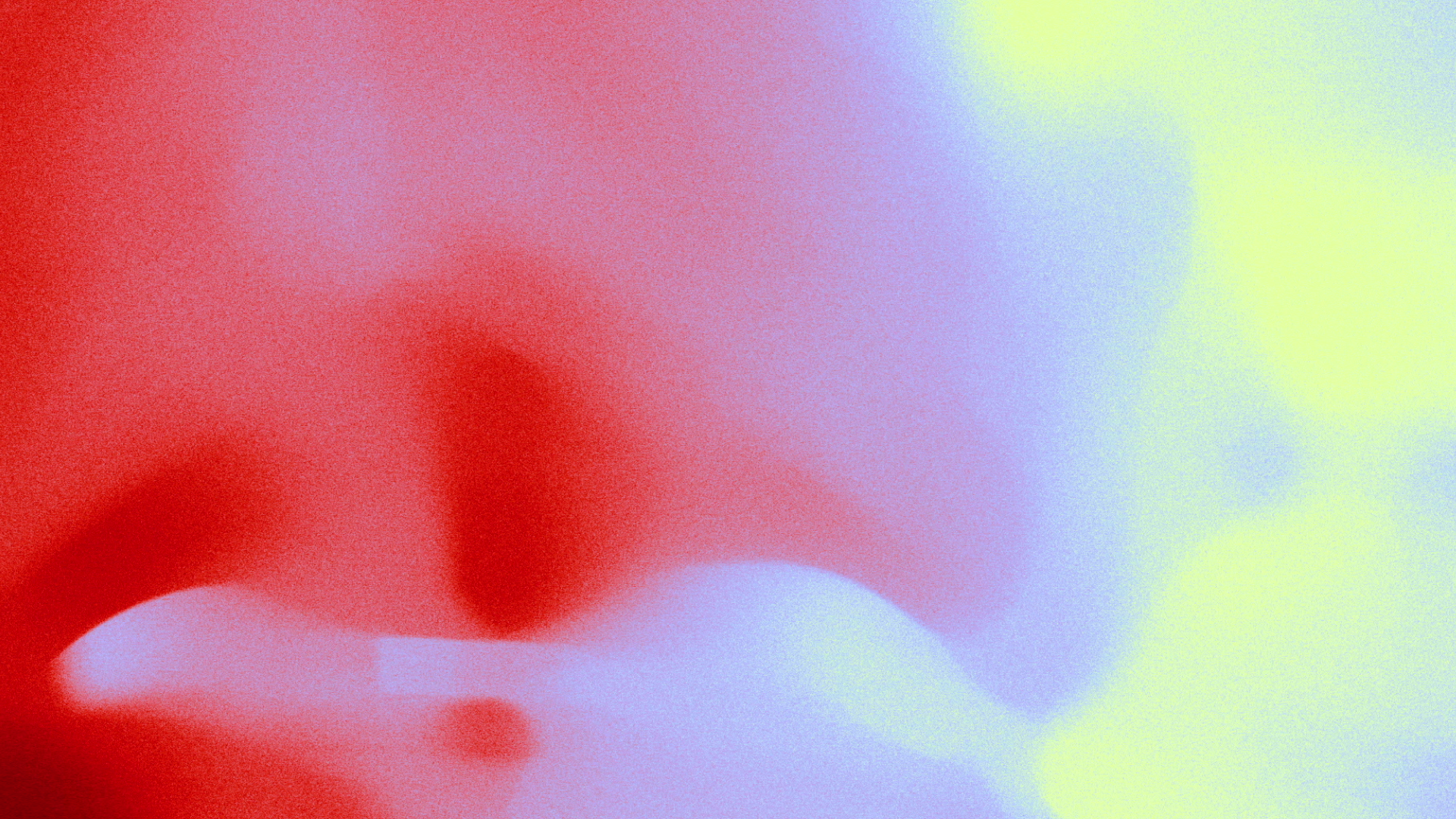 Playbook
Feeld × Sex School: Threesomes
November 2nd, 2023
Sex School experts Lina Bembe and Anarella Martínez-Madrid answer your questions about threesomes
We're excited to continue our new series in partnership with Sex School, the Berlin-based platform revolutionising online sex education, who will shed light on your questions about consent, threesomes and sexual identities.
For our second instalment of the series, we asked you on our social channels to share your most pressing questions about the most common sexual fantasy – threesomes. To answer them, we invited Lina Bembe, porn performer with experience ranging from feminist amateur to queer post-porn narratives, and Anarella Martínez-Madrid, founder of Sex School, cultural manager and film producer, who draw on their knowledge and experience in triggering honest, unbiased conversations about sex.
Anarella Martínez-Madrid, Sex School founder, Image by Natália Zajačiková
Lina Bembe, performer and educator, Image by Natália Zajačiková
Initiating a Threesome
What is the best way to initiate a conversation about a threesome?
In approaching any kind of new sexual practice or experience, consent, good communication and expressing one's wishes clearly is key. Also, crucially: self-awareness. It is important that each person individually tries to be aware of his/her/their feelings, needs and boundaries, and respects them. Express all you need to share, and please listen carefully to what your partner(s) has/have to say about it.
What is the best way to find a third or a couple to join: look online, at parties or wait for it to happen organically?
The first step to finding a match good for you is to know your emotional and sexual needs, expectations and boundaries very well. As with many other things, if you're not sure what you want or need, you might end up in unwanted situations with unwanted company.
Once you know what you want, need and where your limits are, dating apps are a good starting point; they can allow you to discuss everyone's needs and boundaries even before meeting. Sex parties could also be a good setting for finding potentially like-minded people.
Threesomes can also happen organically. In this case, make sure that everyone involved is truly on board. Check-in with everyone, including yourself at different stages of the encounter, including after everything is over, in case difficult or unexpected emotions arise.
Another possible option would be to hire the services of sex workers. This increases the possibility of clear expectations, rules and communication. It also avoids the risk of awkward emotions, compared to, for example, hooking up with friends, exes or crushes.
In our threesomes episode, you can see some more examples of how to find a third.
What is the best way to broach the subject with your partner when you are more keen than them?
When in a relationship, having safe and enjoyable threesomes could be a complex thing to achieve. They are not about finding an extra body to have sex with, nor about finding a way to 'convince' your partner without having a good, honest talk about it first
A good idea would be to set a specific time and place where you can both discuss how you feel about your relationship and the things that you both need in emotional and sexual terms. Start discussing general needs until you narrow things down to specific fantasies, including, but not limited to, threesomes. Speak in first person (eg. 'I feel that doing a threesome could be good for us', 'I worry I could feel jealous during a threesome'). Whether you agree or disagree with your partner, listen and validate each other, and avoid throwing assumptions about what the other person might think or feel. Most definitely avoid any degree of gaslighting, pushiness, emotional blackmailing or any other manipulative tactic to make your partner agree.
This exercise will help you unearth any potential emotional/sexual issues you might need to work out before even starting to look for a third. Likewise, having an honest communication dynamic can also help you find common ground for the concrete fantasies you and your partner could be interested in realising, either à trois or in a different context.
Once you establish that kind of an open and clear dynamic, discuss, with plenty of detail, what threesome scenarios you would both want, how you would communicate during sex, how you would provide aftercare and make space for validation in case one of you feels vulnerable at some point.
How do you find a good match to bring into the threesome? Could it be a friend?
If you are in a relationship and planning to invite a third person, you as a couple would need to discuss what you are looking for first. It is important that both of you feel attracted to the third person and share a good connection. It might happen that one of you has a better connection or is more attracted to the other person. In that case, make sure to communicate and talk about your fears. Don't do anything you don't want just because your partner really wants to sleep with another person; see what the experience could bring to you and whether and how it could be enjoyable for everybody.
Once you both know what you are looking for, get in touch with the person and express your desires, have a chat and see if the three of you connect.
You might have a friend whom you've always fantasised about. If so, it is worth remembering that threesomes with friends can be amazing as well as complex. There is a bigger risk of emotions getting involved, resulting in trust issues. The key here is to make sure that there is mutual attraction towards the friend and towards the situation. Sometimes this can happen spontaneously; it can also be planned by ensuring that, like in all situations, you communicate beforehand and treat each other with mutual respect.
How do you discuss rules and boundaries during a threesome? Do you set your limits in online conversation or while on the date?
Ideally, setting limits before, during and after the date will help you be better aware of how everyone – including yourself – are doing. Always discuss a specific scenario every single time, never assume that boundaries remain the same every time. Rules and boundaries can vary and be discussed differently according to the context and company. Is it you and your romantic partner wanting to hook-up with someone you don't know? Is your relationship monogamous? Or not? Are you playing the role of the so-called 'third wheel'? Are you single and about to hook up with a friend, someone you fancy or a person you're emotionally connected with? Are you cruising? Is the scenario a sex party and you want to engage with strangers? Etc.
Regardless of the setup or the scenario, it is very important to set boundaries in a non-sexual scenario. Remember that boundaries aren't only sexual or physical, but also emotional. Please refer to our previous piece on consent for detailed information and tips on how to establish, negotiate and communicate limits.
Since consent can be withdrawn at any point, it's super important to check in with each other (and oneself) during sex. Making pauses if necessary (especially if rough play is involved), encourage everyone to communicate, keep an eye on yourself and your partners at all times, remind yourself or others of their safe words.
After sex, it's also good to continue discussing boundaries. They can consist of exchanging impressions during aftercare, giving encouraging, positive feedback if the experience was genuinely positive or even agreeing on specific times and spaces to discuss the experience after some time for reflection.
Navigating the experience
How do you safely navigate your first threesome? What protection is needed? What should be discussed before you start?
Safety at the physical and emotional level: it is important to discuss the sexual history of all parties involved and consider contraception and STDs prevention methods.
Other questions to consider are: what happens when someone doesn't feel safe, comfortable or seen during/after the encounter? How do you address conflict? Generally, tenderness, safe words, the right to take some breaks, lowering expectations about the first threesome, agreements about how it ought to start and how it should end (to avoid awkwardness and feelings of being 'left aside') would help ameliorate any situation.
We would advise not to abuse alcohol or other drugs: A little can help with shyness but too much can easily compromise the whole performance and commitment to the agreed rules.
How do you ensure nobody feels left out and maintain a balance of interactions?
Everyone should keep an eye on each other at all times. Check-in with each other verbally. Simple questions such as 'are you ok?', 'is there anything you'd like to try?', 'how are you feeling?' can do a lot. If someone seems too uneasy, pause to discuss the situation.
A 'balance of interactions' doesn't mean that everyone performs an equal amount of 'acts' or gives/receives 20 minutes of oral sex. The three of you aren't supposed to be 'multitasking' and engaging intensely all the time. Taking a break to bring water for everyone is still part of the action; adopting a voyeuristic role could be highly enjoyable for many and still be part of the dynamic. Pauses and longer breaks are fine, as well as proposing to change to a different sexual activity. Cuddles and aftercare between the three of you also means minding and validating each other.
How do you navigate the different structures of threesomes?
The structure of a threesome isn't only about the perceived gender or orientation of the people involved. Other factors, such as the context, constellation, relationship status, discussed expectations and agreed sexual activities also play an important role. For example, a MFM threesome between queer strangers at a sex party, where everyone is engaged in penetrative sex, won't be the same as, let's say, a threesome involving a hetero, monogamous couple where the masculine partner is just watching.
The structures of threesomes are basically defined by people's expectations and needs, their compatibility with the other people involved in the threesome and by the awareness and respect to everyone's boundaries. There is no single formula for engaging with people according to their gender or orientation. Some threesomes can be easy, others complicated; they can be enjoyable but on occasions not what expected, or even traumatic if done under risky circumstances, or with abusive people. Everyone is different and circumstances will possibly vary each time. What matters the most is to be safe, respectful and make consent the most important rule.
How do you make sure everyone is continuously consenting to the experience during a threesome?
If you are not sure about any of the level of consent of any of the persons involved, make sure to ask without fear. Get close to the person and gently ask how they are feeling or what they need. As we have mentioned in our post about consent, it is a good idea to take some breaks in between and check on everybody. Is everyone happy with what the experience you all are sharing? If the feeling is not of joy, take some space and think about what you would like to be doing instead.
What should you expect or do after taking part in a threesome?
As mentioned in our episode, another tip for a great threesome is to lower your expectations. Every threesome is different based on the people, the situation or the environment involved.
A threesome, like any sexual interaction, could be a box of emotions and feelings, both good and painful. Some examples of feelings or thoughts that could arise throughout the process include
Insecurity (about one's own body or one's own feelings or reactions)
Fear of not measuring up
Curiosity and excitement
Frustration (if expectations are not fulfilled or the experience fails to take place)
Deeper connection with your partner or friend on a sexual and emotional level
Sadness or the feeling of emptiness (which are normal and very common after a high emotional and physical overload; a type of emotional hangover)
Rise or fall in self-confidence
Rise or fall of trust in the partnership or friendship
Jealousy
Awkwardness
Guilt and/or shame
Entirely new sensorial experiences
Higher understanding of the fantasies and needs of your partner
Joy, fulfilment and fun (doubled up)
Negative feelings can indicate where it might be necessary to pay more attention, whether in regard to ourselves or the partnership. With the right approach (meditation, communication, self-care), negative feelings can be great teachers! Most of these uncomfortable feelings arise when we don't take the time to create realistic expectations about the situation and don't respect our own boundaries or the ones agreed upon with the other parties involved.
Is important to get together after the threesome and have a conversation, take some time for aftercare, perhaps share food, a cup of tea or anything that makes you feel safe. Talk about what you liked the most, check on anyone you felt was feeling insecure or uncertain and ask them how they experienced the interaction. Taking care of each other after sharing such an intimate moment is crucial. You can find out more about aftercare in the final conversation of our episode about threesomes, where Lina, Parker and Sadie share their experience.
Sex School answered your questions on navigating consent last week. Next up, Lina and Anarella will be answering your questions about different sexualities. Find Feeld on Instagram, Twitter and Facebook to ask your questions.
Sex School is a platform for honest, unbiased conversations about sex. Through explicit sex education films, Sex School brings together the knowledge and expertise of sex workers, certified sex educators, therapists and filmmakers to deliver films with high production value that are aesthetically appealing, sexually explicit, relatable and educational.
Exploration
Dirty talk
Intimacy