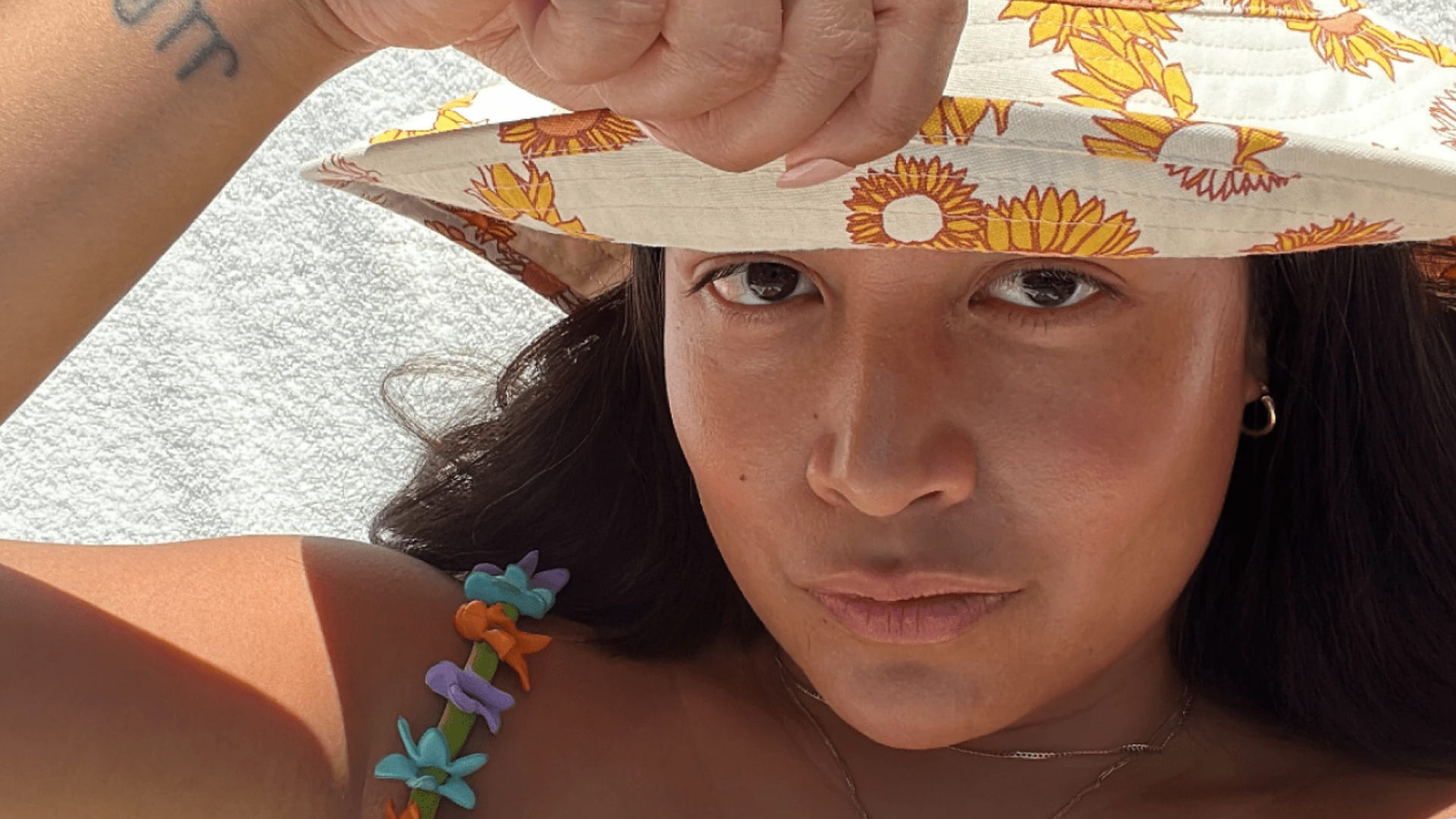 People
Feeld Interviews: Marlowe Granados
October 30th, 2023
In the first of our new interview series, One Night Stands, writer Marlowe Granados tells us about a 36-hour date, a mountain lion and what's always on her nightstand.
Questions of desire and pleasure are everywhere around us, and they are most exciting when we explore them with openness and imagination. In our new interview series, we put a few playful questions to creatives who we believe are interrogating these questions in the boldest ways—whether through writing, film, art, or other mediums.
Introducing Marlowe Granados, a writer and filmmaker based in Toronto. She is The Baffler's resident advice columnist and co-hosts The Mean Reds, a podcast dedicated to women-led films.
She is author of the novel Happy Hour, which has been described as a "savagely flirty romp through New York City during the sweltering summer of 2013," and a "How to Marry a Millionaire for the millennial age." It was published in Canada in 2020 by Flying Books, and in the UK and US in 2021 by Verso Books.
Pure pleasure for me
Having fun consequence-free.
My most niche kink 
Someone brushing my hair.
I've always wanted to 
Pet a beluga whale.
My best date 
A first date that was 36 hours long. It was one of those things that was at the beginning of the summer, and the longer we were together the less we wanted to leave. It was enchanting! We went from bar, to karaoke, to nightclub, and then the next day we walked along the water...we saw both of our apartments. It was one of those things you can't explain to other people, but you hold it close to your heart as proof of really living.
On my nightstand you'll find 
The jewelry I've been wearing during the day.
I always gather inspiration from 
The women in my life. There's something about their combination of humor, resilience, and enjoyment of life that I find endlessly fascinating. We carry those same philosophies, and that's why we're friends. Femininity, resilience, and the ability to laugh at it all are key to my work, but also with how I live my life!
My ideal relationship 
One where you grow a big life together, filled with different kinds of adventures. As long as it's expansive, always!
My most memorable one-night stand
Taking a boy home from a bus stop in London completely sober.
I'm listening to/watching/reading 
A playlist I made for a recent trip to LA; The HeidiWorld podcast about LA girl Heidi Fleiss who rose to become a "Hollywood Madam" in the early 90s; Love Island and Irma Vep; Tea Hacic-Vlahovic's new novel A Cigarette Lit Backwards.
My style icons are 
Bianca Jagger and Nora Ephron.
You can usually find me 
At the bar, recounting some kind of story to the local bartender.
Recently I've discovered 
There's a mountain lion that lives in the Hollywood Hills.
I wish more people knew 
About forgotten women writers. I'm very niche about what I read, and I always try to explore things or names that I see mentioned in random texts. It's part of uncovering a lost lineage to me...I know I'm not the first woman to go through things and I like to see how women of the past were writing and observing and surviving. It's a shame that the canon has always left those artists and writers in the dust, but I think there will be a movement to really bring those people to light again. It's funny—Rona Jaffe was a bestselling author in her day, and no one really talks about her very much. I mention her in my interviews and now I see Youtubers talking about her novels (some of which are out of print), and it's so amazing to me.
The work of art that changed everything for me
Anything by Matisse.
I currently can't get enough of
tanning by the pool.
The last thing I loved
Mango gelato.
The best advice I've ever received
I'm usually the one giving the advice! 
I'm most turned on by 
confidence and a true sense of self.